Bride 'To Be' Meditation Program + Mentoring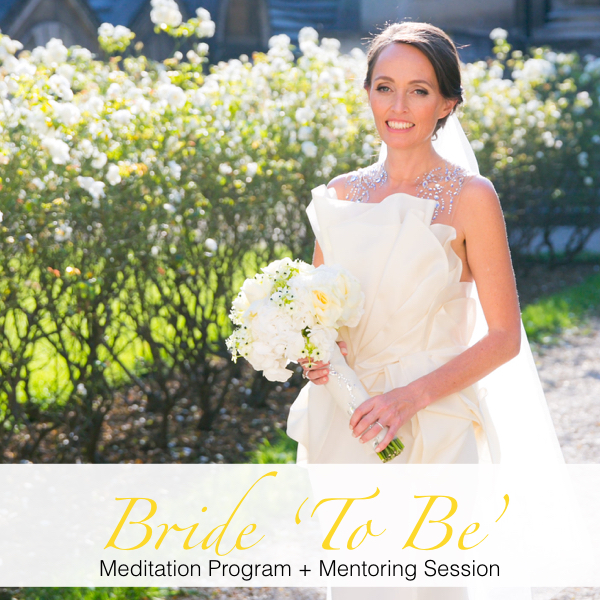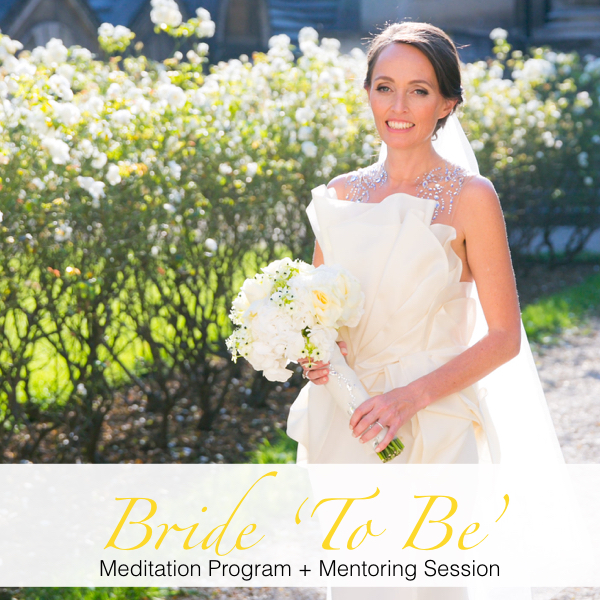 Bride 'To Be' Meditation Program + Mentoring
Download the 3-Part Bride 'To Be' Meditation Program
+ Bonus 2 SOL-I AM Meditations
+ 1 Mentoring Session with Natasha
Your wedding day is one of the most special days of your life but it can also be one of the most stressful.
This beautiful 3 part meditation program is designed to support you to create the vision for your day, the way it is meant for you, stay peaceful during the planning process no matter what, and be calm and connected to your soulmate so you can enjoy every moment of your special day.
This program will bring you even closer to your soulmate, provide you with clarity about what is important to you, support you to find new levels of inner peace, and enjoy every moment of your Big Day.
Special Bonus Meditations
Enjoy two additional 20 minute meditations from our SOL-I Am Collection: 528Hz SOL-Miracle & 639Hz SOL-Tranquility
Relationship Mentoring Session with Natasha
I love supporting Brides + Grooms during this special time in their life. If you need some extra support understanding and navigating your wedding, your relationships, I am here for you.
I will be in touch to book your appointment and I will send you a short questionnaire to fill out beforehand so you can get the most from your appointment. Your appointment will preferably be on video skype but I'm happy to call you directly too.
For the full description of the Bride 'To Be' Meditation Program click this link: Bride 'To Be' Meditation Program